The Credit Valley Artisans' (CVA) cottage is, on its own, a rather cozy space for its guilds to work.
But over the weekend, the little house in Georgetown's Cedarvale Park got even cozier as hundreds of people shopped at the CVA's 49th annual Christmas Show and Sale.
Those who stopped by enjoyed a demonstration by Frans Rood, who has been doing pottery for 25 years after his children introduced him to the craft.
"I've grown into it and it's something I have really enjoyed doing," Rood told HaltonHillsToday.
He has honed his skills through several certificate programs at Sheridan College and has works on display in private collections in Greece, England, Germany, the USA, Holland, Japan and Canada.
Rood has been teaching at the CVA for 15 years. He says he plans to wind down the teaching a bit, but he will continue in his capacity as president of the Potters and Sculptors Guild. Many of his hand-thrown items on sale had a metallic finish using a glazing technique called raku.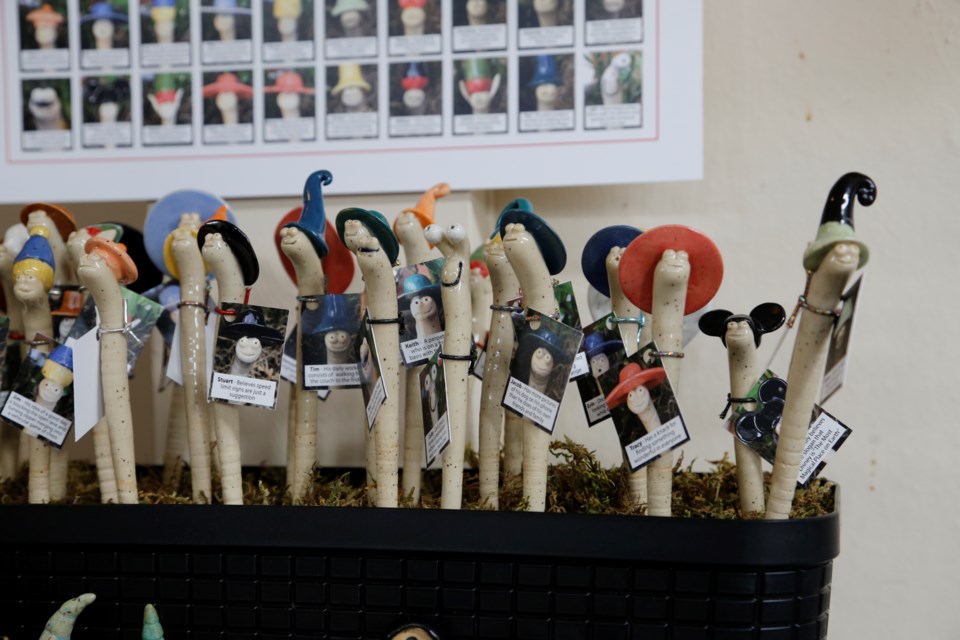 Shelli Harrison was the featured potter at the traditional event. She joined the CVA in 2010 and has cultivated a style that many have called whimsical. Her ceramic worms, among other items, were a hit with the customers. Their cartoonish appearance and attached biographies give them charm.
"Some people say, 'They bring me joy when I see them in my plants,'" Harrison recalled. "I've had people send them all over. I have some in California, some in Wisconsin, some have been sent to different countries."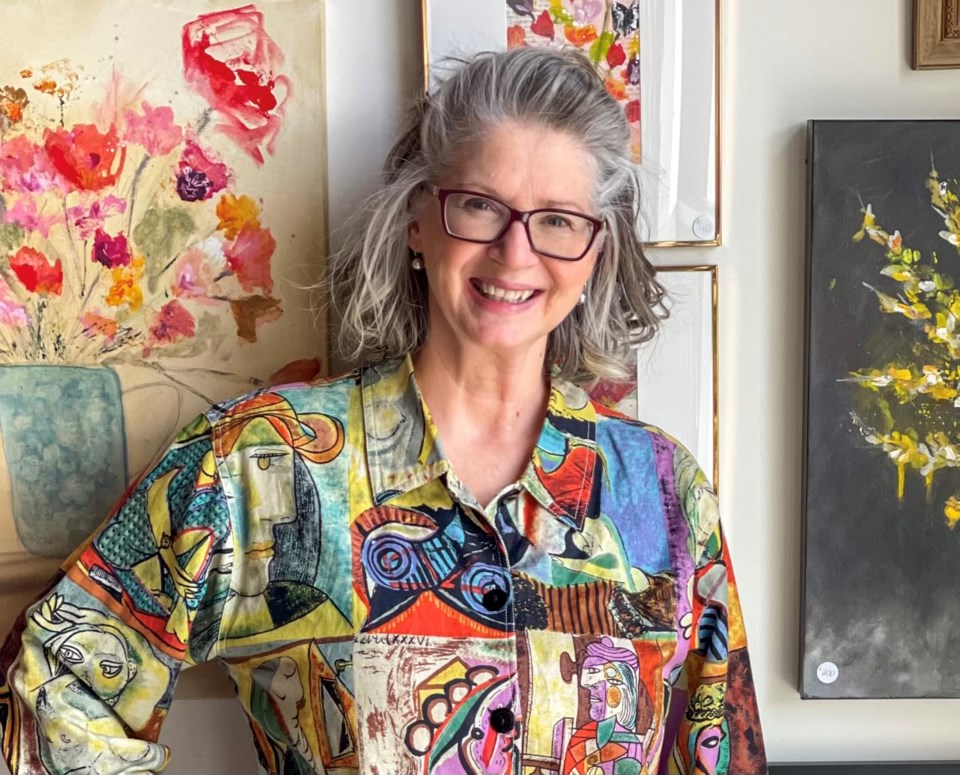 Meanwhile, the featured artist from the Palette and Pencil Plus Guild was Lisa Knie. Recently retired, she had taken an online arts course with people attending from around the world. Imagine her surprise to see two people from Canada pop up on the map, and they were both from Georgetown. Now she and that person are both members of the Palette and Pencil Plus Guild. Knie's work is described by the CVA as "non-representational with energetic markings and lively colours."
The CVA has four main guilds: the Potters and Sculptors, Stained Glass Artisans, Heritage Hand Weavers and Spinners, and Palette and Pencil Plus, and they were recently joined by a Knitters Guild.
For more information on the CVA, visit www.creditvalleyartisans.ca.