This article first appeared on HaltonHillsToday Sept. 13.
The already-vibrant arts community of Halton Hills now has one more space for artists to make their mark.
The Norval Studios and Gallery opened its doors at 16 Adamson St. S. earlier this year, in the historic St. Paul's Anglican parish hall. Fourteen resident artists have set up shop in the building, with all also being members of the Credit Valley Artisans (CVA) in Cedarvale Park.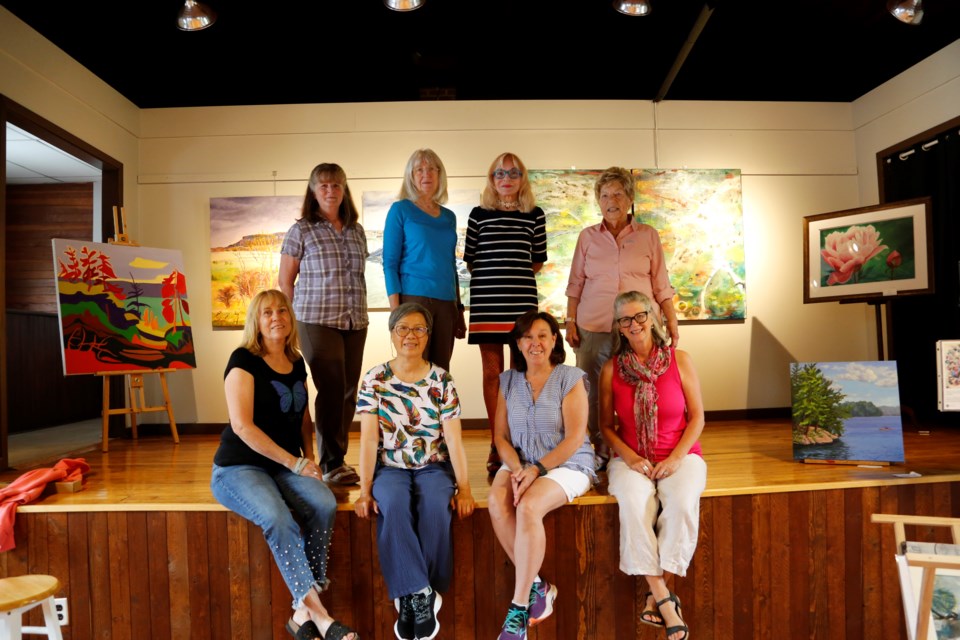 "It's not often you can find a space that you can use," said Norval Studios and Gallery president Carolyn Martin. "At the CVA cottage, we didn't have studio space - just one small cottage and four small guilds all using the same space."
The much more spacious interior of the building has allowed the resident artists to carve out their own spots. Small studios have been erected along the edges of the open-concept interior. A few spaces, like Martin's, are also in the basement.
Some of the artists say they love the historic building's rustic feel and ample lighting as this helps get the creative juices flowing.
"Even just looking out the windows, it's inspiring," said resident artist Deborah Hansen. "It's the connection with the community, partly. But it's also being in a historical building, the roots; it's grounded, the energy around us."
"In here reminds me of a Tom Thomson cabin," friend and colleague Lisa Knie said. "There's room to display, there's beautiful light in here for art. It's an incredible opportunity. We couldn't believe that it was offered to us to be the stewards."
The building itself has a rich history. No less a figure than Lucy Maud Montgomery, author of Anne of Green Gables, directed plays in the building. She lived in Norval with her husband for nine years, mere metres away from the artists' studio.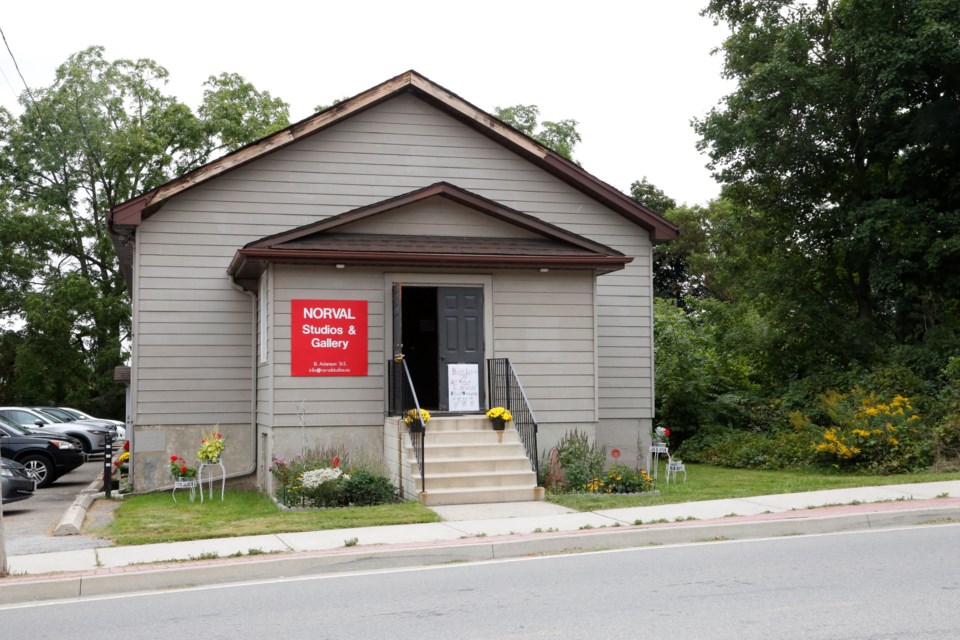 "It's so interesting… It's kind of neat to think about," Martin said.
"A lot of people have ties to this space," Knie said, alluding to the building's past use as an event venue. "It's really cool to work and play in a building with such a rich history, where the community comes in and says, 'My sister got married in this church, somebody's 90th birthday was here, or somebody's child's first guitar recital.'"
Starting on Sept. 23, the studio will be open to the public on weekends.
The artists are taking part in Culture Days and will be demonstrating a variety of media, oil, watercolour, acrylic and pastel. Those who stop by will have a chance to participate in a variety of hands-on activities.
For further details and hours, visit the Culture Days website.