Hockey culture is a staple in the community of Halton Hills, and the Georgetown Hockey Heritage Council (GHHC) is looking to expand and grow the sport to new heights.
As such, the council encourages new members of all ages to join and support the organization, as long as they fulfill the criteria of loving hockey.
Council members help preserve hockey as a community pastime through their duties of maintaining the Halton Hills Sports Museum and banners at Mold-Masters SportsPlex, organizing many charitable events such as the Hockey Heritage Dinner and Nevada auction draw, and hosting the yearly old timers hockey tournament at Mold-Masters.
"Age doesn't matter. If they have the passion, we want them to help us." said Mike Daquano, who recently took over as GHHC chairman following the resignation of longtime chair Dave Kentner.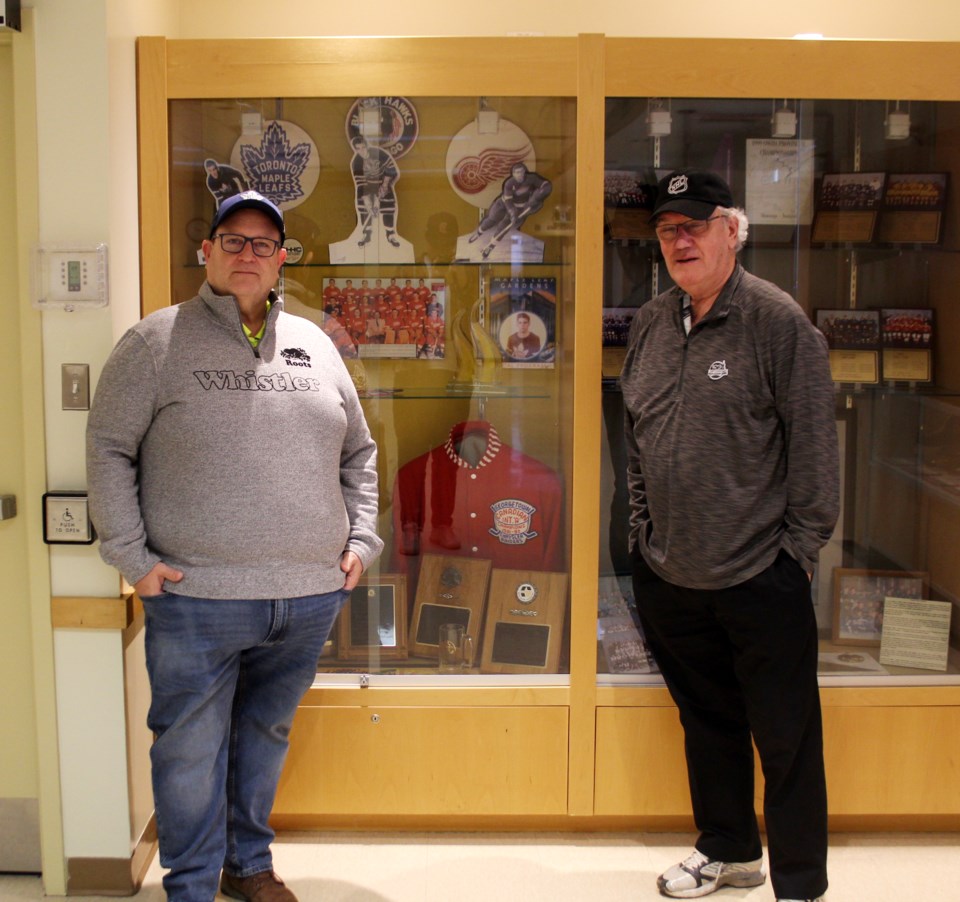 "Dave's guidance and leadership has been acknowledged and very much appreciated by all board members and the community," said the GHHC in a press release.
"The GHHC board acknowledged Dave's persistence in keeping the Georgetown Hockey Heritage as a highly significant part of our community."
As of 2020, the council has contributed over $550,000 to the Halton Hills community and organizations. The idea to give back to the community and maintain hockey as a cultural entity was formed on a warm summer day in 1977.
"The Original Six" founding members - Joe Hall, Dave Kentner, Ted King, Garfield McGilvary, Ken McMillan, and Roy Ward - created the council to recognize individuals and groups who have contributed to the growth of hockey in Georgetown.
In addition to honours bestowed at the Hockey Heritage Dinner, recognition is also given through citation awards, the Ezeard Memorial plaque, patron awards and the naming of display cases, trophies and other hockey-related items.
"At the end of the day, it's to keep sports and hockey, in particular, alive and always remembered in our community." executive member Bryan Lewis said.
The GHHC spreads the message of "living heritage" within the organization and seeks for the past historical glory of Georgetown hockey to be retold.
Those interested in becoming members can contact Daquano at [email protected]