An accessible community closet is now open at St. Andrew's United Church in Georgetown.
The church recently moved the room full of free clothing from the basement to the main floor to provide more equitable access for visitors of all abilities. New lighting, paint, flooring and racks complete the space.
"The goal of the clothing room is to provide clothing for people in need," said Reverend Grant Williams, lead minister at the church.
"There are more people using it, and we're not sure if it's because there's more need or that word is getting out."
Williams said the initiative started about five years ago. The church's youth group used to go downtown Toronto the second Sunday of every month to distribute clothing and necessities to the homeless community in Moss Park.
But after a safe injection site began operating at that location, parents expressed concern about kids being exposed to drugs, he said.
With these worries in mind, Williams said, "We decided that more needed to be done closer to home."
Using the stream of clothing donations they already had, the youth ministry set up a room in the church.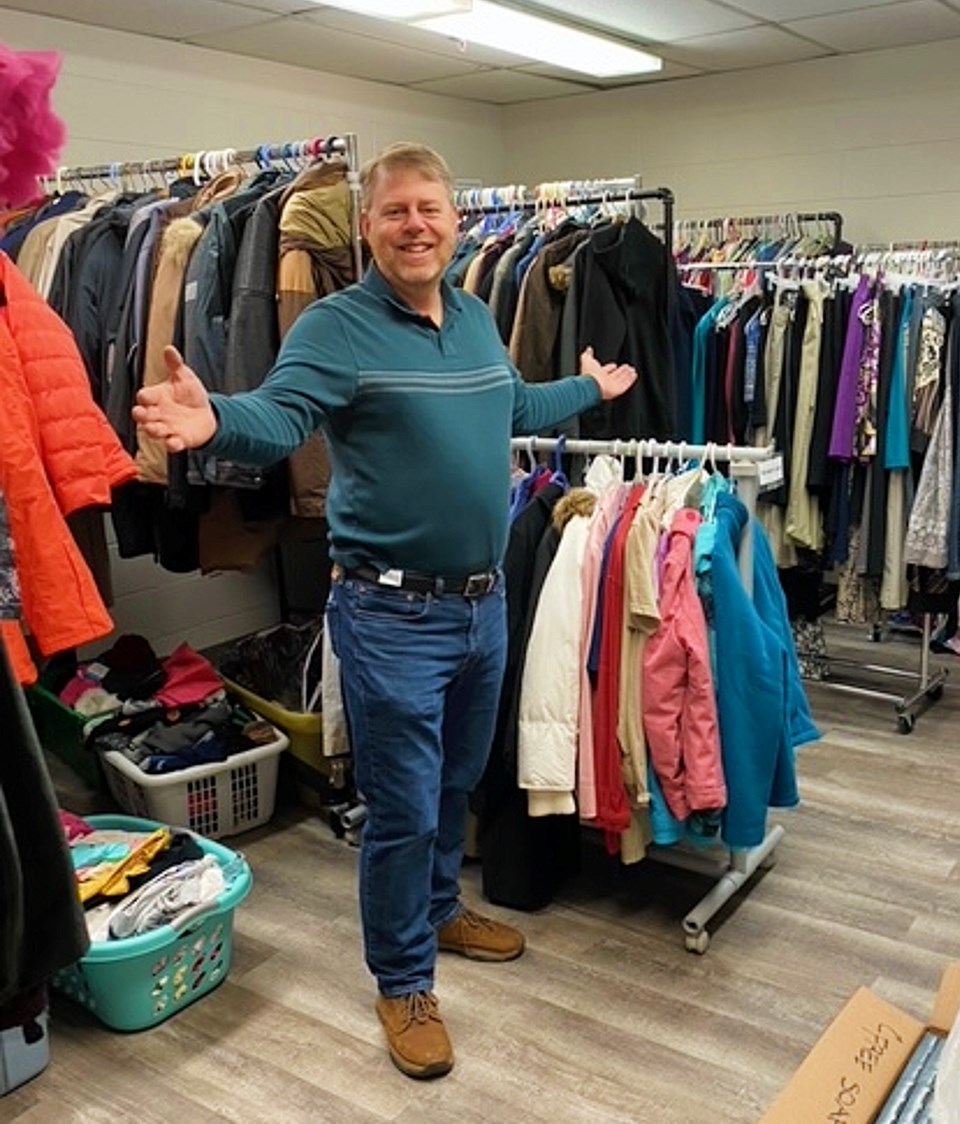 Now on the main floor, the clothing room is open Tuesdays and Thursdays from 9 a.m. to noon, and is accessible on other days by appointment.
Every week there are about 15 people visiting the clothing room, said Williams.
"We tend to see more visitors near the end of month," he added, reasoning this is because people on social assistance are between payments and short on cash for shopping.
About eight per cent of Halton residents are considered low income, according to a 2020 Population Level Indicator report. With Halton Hills being a largely affluent community, often the existence of poverty can become invisible and easily forgotten.
Donations of all clothing are welcome, but the church is encouraging donors to drop off clothes for the upcoming season. Currently, spring and summer clothes are preferred.
St. Andrew's also hosts community suppers on the third Friday of every month.
"We get about 100 people. We usually have live entertainment too," Williams said.
The menu changes every month. Attendees are often seniors who live nearby, but everyone is welcome, he added.
For more information visit https://www.standrewsuc.ca.