Two local women are picking up where the late Jack Carpenter left off in spreading community cheer.
Acton Optical owner Nancy Wilkes and Angela Tyler of First Student recently decided they're going to bring 'Lighten Up, Canada' Red Nose Day back to town on Feb. 6.
The initiative was started by Carpenter in 1992 to put a smile on everyone's face by sporting a red clown nose during the dark days of winter. The campaign grew beyond Acton and spread across the country, with 250,000 Canadians wearing a red nose by 1994.
Now, Wilkes and Tyler are restarting the free day of fun locally and have connected with all three Acton elementary schools to get hundreds of children on board.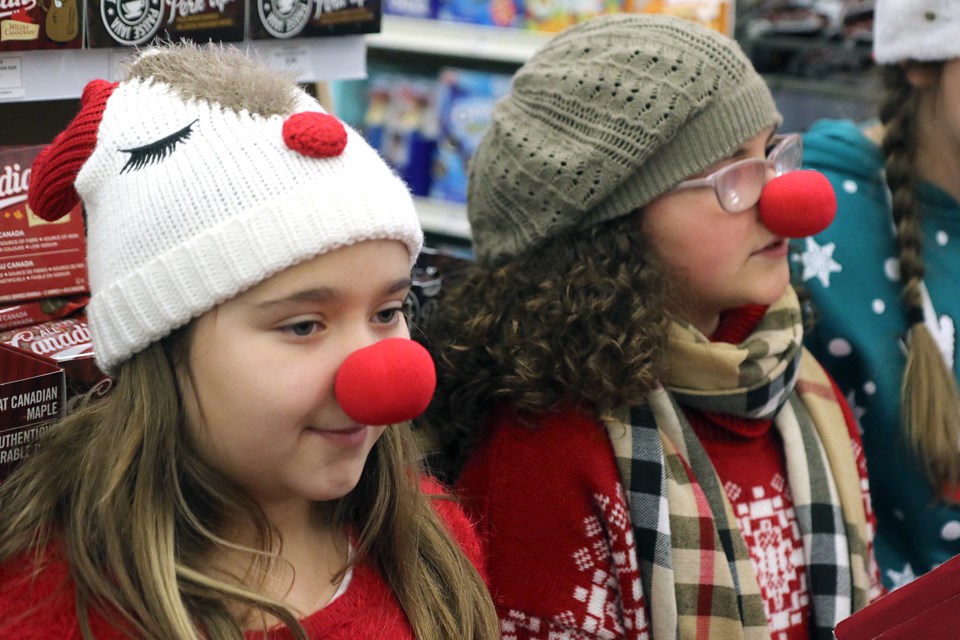 First Student and Acton Optical are also supplying red noses for local crossing guards, First Student bus drivers and staff at Sobeys, Giant Tiger and McDonald's.
"We are so happy with the response we've received. Our hope is to see up to 1,500 red noses out there," said Wilkes.
While she never had the privilege of meeting Carpenter, Wilkes said she loved reading about his enthusiasm and support for Acton and wanted to carry on his tradition.
"He certainly did many wonderful things for Acton," she added. "Angela and I chatted and thought about how fun it would be to revive Jack's Lighten Up, Canada Red Nose Day."
Tyler said she and Wilkes are already making plans for next year's red nose campaign and are "thrilled to have so many people reach out to us, beyond our Acton elementary schools.
"When Nancy and I first started talking about this, we recalled Canada 150 and how excited our community was with the thousands of Canadian flags flying proudly," said Tyler. "Who knows, maybe next year red noses will bring that level of excitement to our town as well."
In the spirit of lightening up on Red Nose Day, the women hope the schools involved will hold short assemblies where corny jokes and/or positive stories can be shared.
The community at large is also invited to wear a red nose and can purchase one for $1 at Sobeys and Acton Optical. All proceeds will go to the Townsend Smith Foundation in support of its goal to build north Halton's first hospice.
-with files from Scott Brooks