A local storage facility wants to expand its footprint.
HeyRay Self Storage - located at 13394 Hwy. 7 - has put forth plans to construct three new self storage buildings and expand four of its existing structures, with some of this work to be done on a neighbouring parcel of land.
During a public meeting on the subject this week, nearby resident Duncan Stacey voiced his concerns regarding light pollution and potential degradation of property values, among other issues.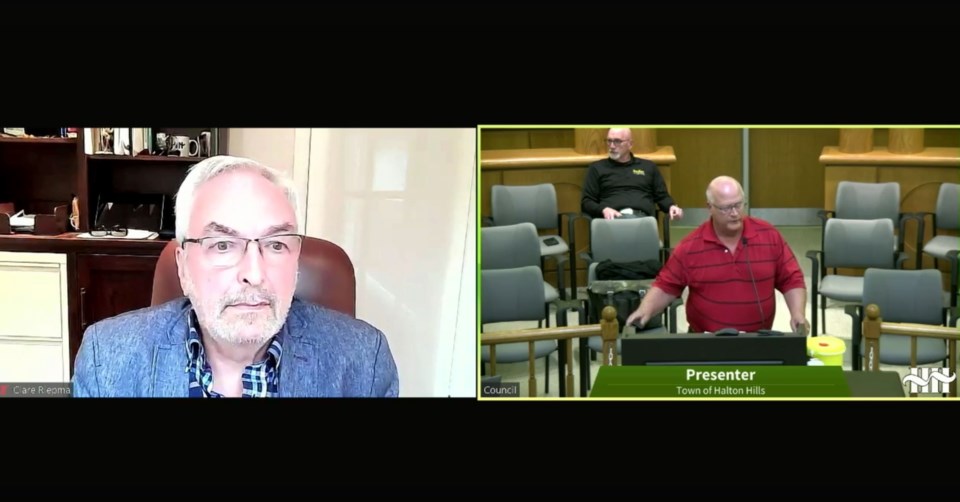 However, he was careful to say that he's not opposed to the development and doesn't "want to come across as antagonistic" towards it.
"I'm a business owner. I know how tough it is to have access to land that's open for business," Stacey added.
Owner of HeyRay, Ray Chesher, disagreed with Stacey's assertion that property values were going down.
"I don't think our development is degrading that area at all. In fact, it's bringing it up if you compare to some of the other properties in the area," he asserted.
Chesher apologized about light pollution from a video sign on his property, but noted that it was installed using the proper permits.
Clare Riepma of Riepma Consulting Inc. and Director of Planning Review Jeff Markowiak assured Stacey they will take his points into consideration and begin a dialogue.
Town staff will bring a report with a recommendation to approve or deny the expansion to a future council meeting.