This story first appeared on HaltonHillsToday Nov. 13.
The Town is adding a large piece of land to its green space network following a donation by CRH Canada, which owns the Acton quarry.
The 35.3-hectare parcel located south of Glen Lawson Road, west of Fourth Line and north of the railroad tracks includes lands along Black Creek.
The donation will be added to the 564 hectares of green space the Town already manages.
"We're very pleased to have acquired these significant lands alongside a waterway," said Mayor Ann Lawlor. "Ownership of these lands ensures that the Town can continue to protect important natural areas and provide recreation opportunities for current and future residents of the Town."
The land acquisition fulfills part of the agreements the Town has with CRH Canada, which sees the municipality secure ownership of properties once quarry activities are completed.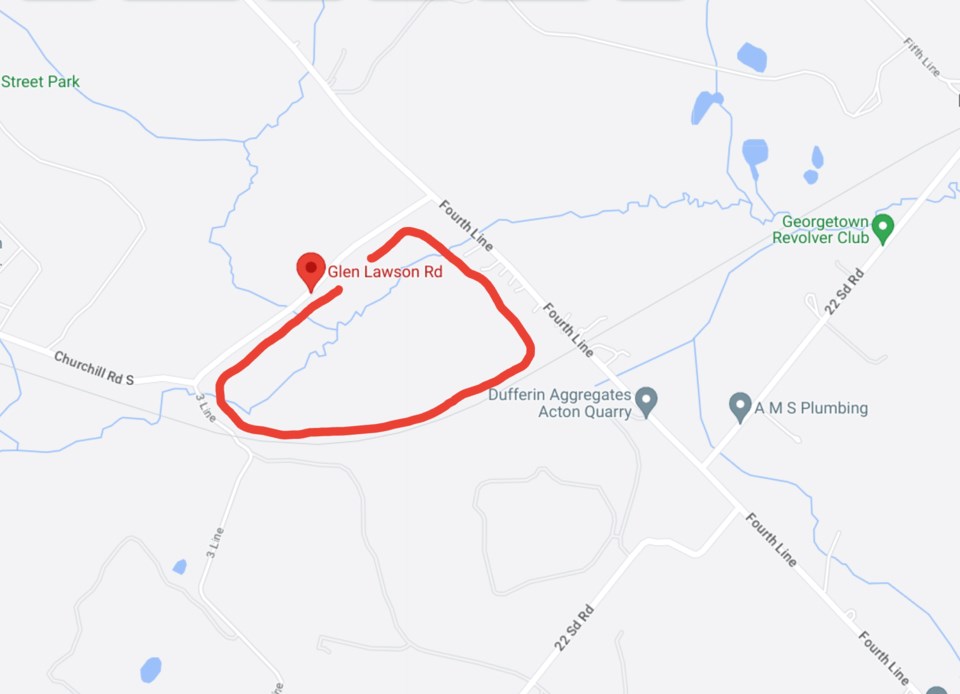 Known as the Glen Lawson Lands, the property is the first parcel to be transferred to Halton Hills.
The Town says the newly-acquired lands will not be immediately open to the public and instead will be managed by the municipality as natural areas until a master plan for the property has been completed.
According to Town officials, the plan will include necessary environmental reviews and measures to address the portion of the property previously used as a landfill.
The master plan will include a full public consultation process to solicit input on potential recreational opportunities. Consultation is expected to begin next year.