As neighbouring Peel Region prepares to go through its municipal divorce, Halton council members are seeking reassurance from staff about the integrity of its own house.
The subject was a topic of discussion during Wednesday's (May 24) regional council meeting, hot on the heels of the Province's decision that Peel Region will be dissolved, and the cities of Brampton and Mississauga will be independent.
"My concern is, after what happened in Peel last week, what's our future?" Milton Councillor Colin Best asked staff. "I'm getting very concerned because it seems every Friday afternoon we have an announcement."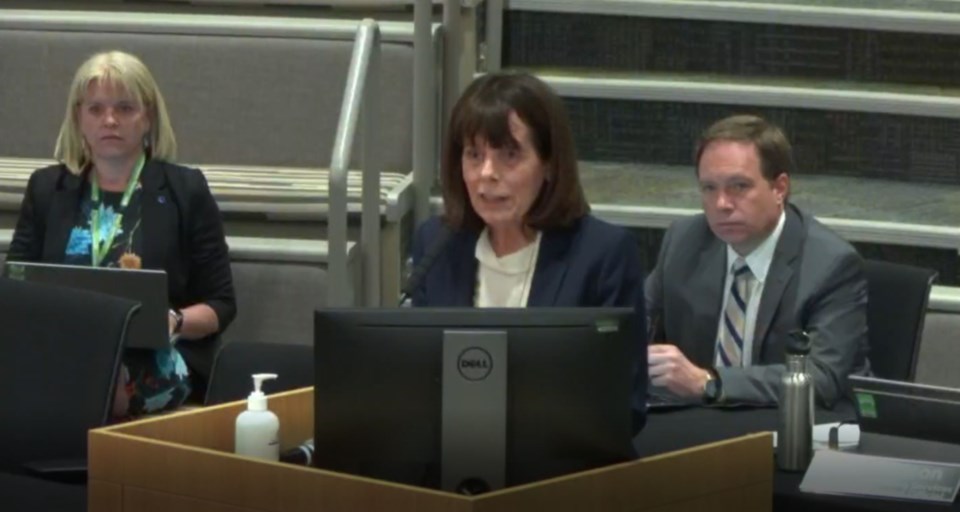 CAO Jane MacCaskill said the Peel decision was "a unique circumstance" and "it should not be considered an indication of outcomes in other areas, necessarily."
Now, the Province plans to appoint facilitators who will examine whether municipalities in six other regions, including Halton, are able to stand on their own.
MacCaskill cautioned that there are many unknowns about the new regional review process. Facilitators are expected to be tapped by the Province within the coming weeks, with no specific date announced, nor have their roles been specifically defined.
Burlington Mayor Marianne Meed Ward said her local council recently approved a set of principles for the facilitators.
"Any changes must demonstrate, first, that they will improve service delivery for our residents," she said. "And if that can't be achieved, then why fix what's not broken?"
She also reiterated the Region's longstanding position that they don't want a "city of Halton."
"We have four unique municipalities and it functions well," she added.
Bill 23 to impact Halton's planning responsibilities
Best's question came up during a related discussion about the Province's Bill 23, the More Homes Built Faster Act. A staff report to the council meeting noted that upon final proclamation of Bill 23, Halton will no longer have certain responsibilities under the Planning Act.
These include, but are not limited to:
Taking away Halton's responsibility over the Regional Official Plan, meaning it will no longer have a statutory mandate to protect employment, agricultural and heritage lands. The responsibility will transition to the local municipalities.
Ending Halton Region's power to approve local Official Plans or amendments.
No longer allowing Halton Region to be a party at, nor appeal to, the Ontario Land Tribunal.
Halton Hills Councillor Jane Fogal raised concerns about potential "terrible tax implications" that may result from changes to the local municipal structure.
"We will have new responsibilities and we will need new staff, which has a budget implication," she said.
"In total, it will cost more," MacCaskill warned. "You can't devolve services and it not cost more."
Council passed a motion authorizing regional staff to work collaboratively with the local municipalities, conservation authorities and the Province to ensure responsibilities for planning services in Halton are transitioned appropriately.
Peel shakeup a long time coming
The premier first announced in 2019 that his government will undertake a review of regional governance.
Many outcomes were proposed, including a Mexit (Mississauga leaves, Peel stays intact), full dissolution and amalgamation into a new super-city of Peel. The political fallout from the process pitted Mississauga councillors against the Regional Chair Nando Iannicca, Brampton and Caledon. In the fall of 2019, Ford decided to keep Peel intact.
So it remained until last week, when Ford reversed course and announced the divorce.