The Georgetown Hospital Foundation is excited to announce the upcoming 2023 Walk or Run for Georgetown Hospital on Sunday, September 24 at the Gellert Community Centre. This year's event, presented by RBC, aims to bring the community together and promote awareness of the impact your support has on local healthcare.
The Walk or Run for Georgetown Hospital is a fun-filled community event that welcomes participants of all ages and fitness levels. Whether you're an avid runner or prefer a leisurely stroll, this event offers something for everyone. Participants can choose between the 5 or 3K routes, allowing families to participate together and make it an enjoyable outing for walkers and runners alike.
Walk or Run participants can look forward to a variety of activities and entertainment throughout the day. McDonald's, Pizza Pizza, Maple Lodge Farms, and Terra Cotta Cookies are providing refreshments to participants, and family-friendly activities will create a festive atmosphere, ensuring a memorable experience for all attendees. The event will also feature a vendor fair, where local businesses and organizations will showcase their products and services.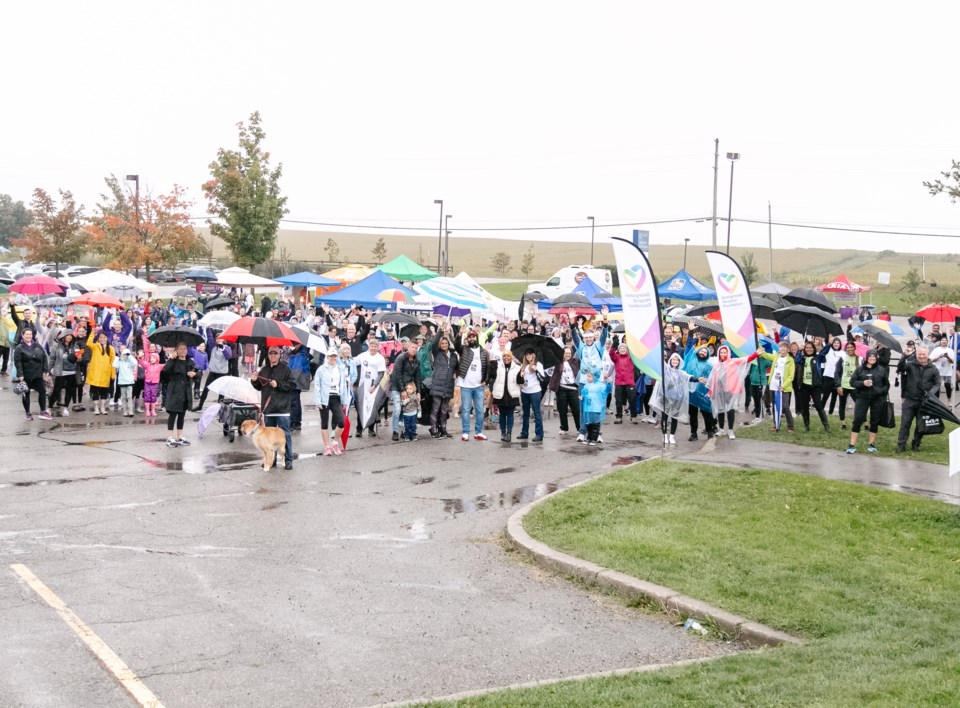 Georgetown Hospital has been an essential part of healthcare in the community for over 60 years, providing essential services and care to residents.
Many people do not realize it is generous individuals and corporations in the community that provide funds for medical equipment at the hospital, not the government. This year, the Georgetown Hospital Foundation has a goal to raise $500,000 through the the Time Matters campaign to purchase new and upgraded laboratory equipment. These are vitally important as the large majority of patients that are cared for at Georgetown Hospital require laboratory tests.
"It is through the generosity and dedication of our community that we are able to provide exceptional care and vital services to our patients. Every donation and act of support brings us one step closer to creating a healthier and stronger community. Together, we can make a lasting impact on the lives of those who need care." – Sandra Taylor, Executive Director of the Georgetown Hospital Foundation.
Once again, the Walk or Run is being presented by RBC, a long-time supporter of Georgetown Hospital. RBC's commitment to community initiatives aligns perfectly with the hospital's mission to provide high-quality care for its patients. The partnership between RBC and the Georgetown Hospital Foundation ensures that the event will be a tremendous success, raising vital funds to benefit patients and their families.
To register for this year's Walk or Run, visit GHFWalkRun.ca. All participants will receive a special goodie bag and an event T-shirt, plus free food and drinks over the course of the event.
Come and be a part of this inspiring day on Sunday, September 24. Lace-up your running shoes, gather your friends and family, and let's Walk or Run together for Georgetown Hospital!