Georgetown's Guelph Street is about to get its own slice of the subcontinent.
Made in India, a grocery store at 130 Guelph St., will open its doors to the public tomorrow (July 12).
Sameer Sehrawat – who co-owns the business with his wife Pooja – says items like vegetable oils, spices, flour and rice will be ready to go on opening day. Indian staples, such as a type of cottage cheese called paneer, yogurt and other dairy products will be offered alongside produce and simple snacks like chips.
The products on the shelves will be genuine from India as the owners will work with suppliers who import directly from there. India is a big country with hundreds of different cultures and foods, and the Sehrawats hope to use their shop to cater to as many as possible.
The couple is from the Haryana state in the north of the country, but Sehrawat says he wants to "have everything from Gujurat, Punjab, South India - all the communities that reside here in Georgetown."
Non-Indian customers will find something for themselves as well. While fruits and vegetables are universally consumed, Serahwat plans to take feedback from customers at check-out to see what everyone wants.
The Sehrawats will offer a 10 per cent discount on some items on July 12 and 13 to celebrate the opening.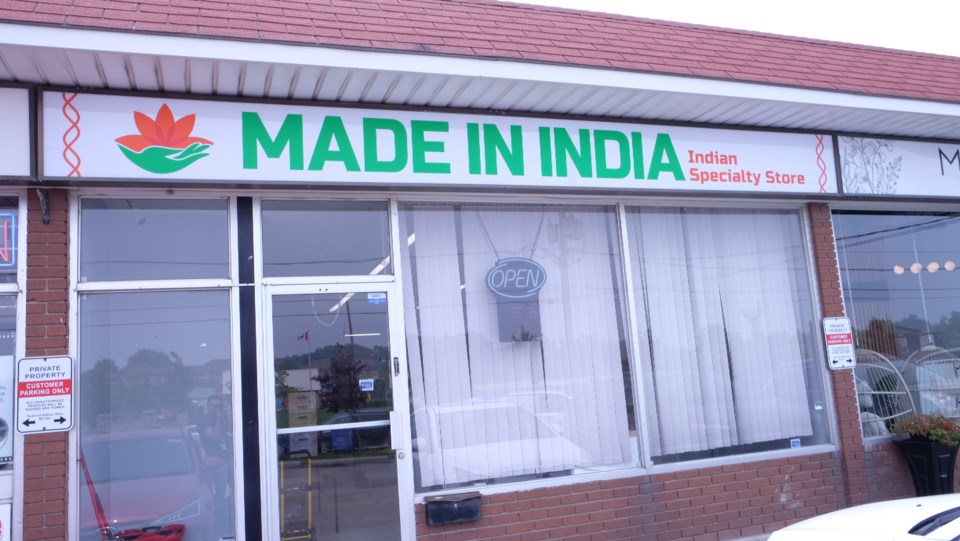 The idea to open the store came to Sehrawat when he moved to Georgetown with his wife and two children last September. They were having difficulties finding Indian goods in Georgetown, forcing them to leave town to source what they needed.
"When I came over here, I used to go every week for groceries to Brampton," Sehrawat told HaltonHillsToday. "I saw an opportunity because people are coming [to Georgetown] from the Indian community more and more."
Sehrawat came to Canada to study global business management at Parkland College in Yorkton, a small town in Saskatchewan.
He has held several jobs in this country, including managing a McDonald's and working as an automotive technician in a garage. But he now feels he's found his career.
He says while his family was skeptical, he feels quite confident he can make the store a success.
"It's an opportunity I couldn't miss," he said.
"If you treat your customers well, if you give them what they need, they will buy."